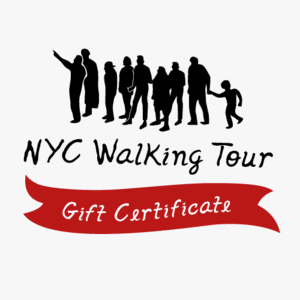 $

38.00
Show your friends and relatives how much you love them with a gift that will feed their minds as well as their bellies. Gift Certificates are eligible for use on any of our public walking tours (Crosstown Pizza Walk or Greenwich Village Pizza Walk) within 13 months of the certificate's purchase.
Gift certificates will be mailed to the address you specify, along with brochures explaining the tour!
**To have gift certificates immediately emailed to your inbox, please visit http://www.zerve.com/PizzaTours/GiftCertificates and purchase through the appropriate link!